Healthy Beauty by Tea
Lu Ming Tang is a French skincare line born and nurtured in China. The founder, Marie Amiand, combined French finesse and pioneering science with millenary Chinese tea wisdom to create this extraordinary fusion of East and West. All of their products are proudly manufactured in China, using the finest ingredient quality to ensure maximum safety and efficacy. They also formulate their advanced natural skincare solutions under strict dermatological controls within cutting-edge laboratories.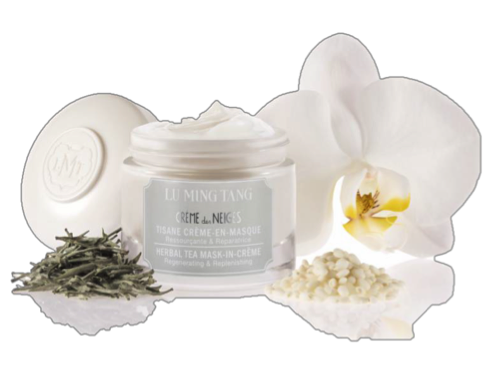 The Meeting of Two Worlds
After a long period of development, Lu Ming Tang finally perfected their newest line of skincare solutions. The last step was to come up with the perfect Chinese names and descriptions for these new products, combining both the spirit of the brand and the expectations of the Chinese market. As names are extremely important in Chinese, necessitating many – often very subtle – cultural considerations, Lu Ming Tang enlisted the expertise of Eurologos Shanghai to compose the new face of these products. Introducing new products to the Chinese market also comes with various legal requirements, including product registration. Eurologos Shanghai also assisted in translating content for Lu Ming Tang's product registration process, employing all the correct terminology and expressions to ensure a successful registration at the first attempt.
Tried and True Expertise
Before the project began, Eurologos trialed multiple translators to ensure that the final content matched Lu Ming Tang's existing writing style. As the beauty industry has long been one of Eurologos's key areas of expertise, we count within our network a wide number of translators, covering a variety of different writing styles and specific areas of expertise within the beauty category. Thanks to this know-how, we were able to assist Lu Ming Tang in its successful new product line launch.
https://www.eurologos-shanghai.cn/new/wp-content/uploads/2017/03/1.png
459
459
administrator
administrator
2017-03-03 09:28:06
2020-09-26 09:35:15
Eurologos Shanghai Supports Refreshing New Skincare Line – Lu Ming Tang enlists Eurologos to compose new face of tea-infused makeup line