Pirelli & C. S.p.A
One of the largest companies in Italy, Pirelli & C. S.p.A. is among the world's leading tyre manufacturers, producing and distributing tyres for cars, motorcycles, and farm and industrial vehicles. The world leader in tyres for high-performance cars, Pirelli produces tires in 22 factories located around the world.
International Brand
Eurologos Shanghai is pleased to add another well-known international brand to its growing portfolio of multinational clients.
We began our collaboration with Pirelli during mid-May with a first project for their marketing team, translating a series of specialised magazine articles from Japanese into Chinese. Strict adherence to our work flow and methodology ensured, as always, a smooth, accurate and high quality end result.
Our collaboration with Pirelli will not only be limited to the marketing department, but will span the whole of their Chinese operations with requests arriving in a number of different language combinations.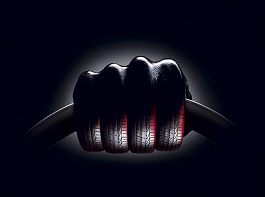 100% Confidentiality
One of Pirelli's main concerns when they first approached us was the need to guarantee the confidentiality of the documents released for translation.
The first step in our collaboration was therefore the signing of a confidentiality agreement, which was incorporated in our standard collaboration contract.
Plagiarism being unfortunately an inherent difficulty of business in China, we never take confidentiality lightly and since opening our office in 2008 we have created a series of contracts and confidentiality agreement covering a variety of different project types.
Signing of confidentiality provisions is also, of course, a mandatory requirement for all of our staff and external freelance collaborators and partners.
Only in this way can we guarantee our clients 100% confidentiality.
https://www.eurologos-shanghai.cn/new/wp-content/uploads/2016/09/www.pirelli.jpg
400
400
admin
admin
2010-06-13 09:56:58
2020-09-26 09:42:08
Eurologos Shanghai: Another International Brand Added to Portfolio