The A.P. Moller – Maersk Group
The A.P. Moller – Maersk Group is a Danish business conglomerate more commonly known simply as Maersk. Maersk has activities in a variety of business sectors, primarily within the transportation and energy sectors. It is the largest container ship operator and supply vessel operator in the world since 1996.
A.P. Moller – Maersk is based in Copenhagen, Denmark, with subsidiaries and offices in more than 135 countries worldwide and around 108,000 employees. It ranked 147 on the Fortune Global 500 list for 2010.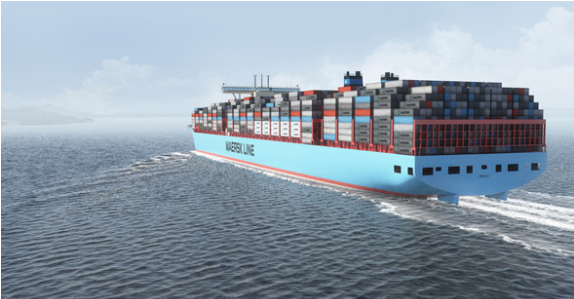 Helping Maersk Translate Customer Advisories for their Mainland China Operations
Eurologos Shanghai has been assisting Maersk offices both in Shanghai and Hong Kong with their translation needs for almost 2 years now.
With the evolving of our relations and the increased trust Maersk's offices have garnered towards Eurologos Shanghai's capabilities, since the second part of 2010, Maersk's office in Hong Kong took the decision to expand the scope of our cooperation to include the translation from English into Chinese of all customer advisories issued to their Mainland China customers.
Rapid Response
One of Maersk's essential requirements for this task is rapid turnaround times.
Customer advisories are sent for translation during the course of the day and, in the case of urgent communications, are sometimes required within just several hours.
A team of two translators is constantly on stand-by, effortlessly alternating as translator and reviser, to provide Maersk with 9 hours of service coverage from 9am to 6pm Monday to Friday Shanghai local time.
Moreover, an extensive glossary of terms has been built up over the course of this new cooperation to ensure the accurate and consistent translation of all terminology contained with the advisories.
One of our Project Managers, as usual, complements this set-up to ensure seamless communication between all parties involved.
---
Testimonial – What our clients have to say about our work:
"I find it very easy to work with Eurologos and I appreciate how efficient they are with their timelines. In our business, reliability and speed are key, and this includes being able to provide quick and up-to-date information to our clients. Eurologos helps make that possible."
Christine Anne Mabini – Communications Manager, Trade & Marketing South China
https://www.eurologos-shanghai.cn/new/wp-content/uploads/2011/03/www.maersk_.jpg
400
400
admin
admin
2011-03-30 09:18:03
2020-09-26 09:41:32
Eurologos Shanghai: Working Together with the Largest Container Shipping Company in the World